Joined

Jul 18, 2020
Messages

460
You are still using a single person's opinion as "proof". Facts do not work that way, SoldierBoy.

Ah.. now you are getting somewhere. Baby steps, but starting to think is a good start. Well done.


Abiogenesis is not necessary to prove evolution; evolution provides some insight into some theories of how life started but it does not rely on any of them in itself.

Of course, for you, abiogeneis must be linked to evolution in your strawman; because you rely on the goddunnit model of the start of life as your basis for arguing Intelligent Design (not that you have provided any evidence yet...)
Hahahaha and you are using YOUR opinion as fact
Oh the hypocrisy!!!
Without abiogenesis evolution is dead in the water.
You are ASSUMING abiogenesis, that's not how science works. You are taking a SUPPOSED process, molecules to man creation, and removing the most important part, THE BEGINNING, and then just pointing to evolution to say look macro-evolution is true. Macro-evolution has never been observed, never been repeated, never been tested. It is a fantasy.
You always say prove God if you want to use ID.
Well the same applies for you, if you want to use macro-evolution then prove abiogenesis, otherwise all you are doing is pointing to a finished product, like the cell, the most complex thing in the universe nevermind earth, as evidence of evolution. It's nonsense. It can just as easily be held up as evidence of a creator.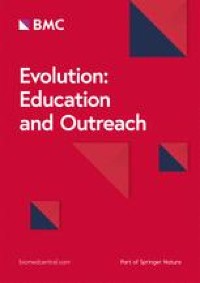 Biological evolution and abiogenesis are distinct branches of science, although they are closely related in the context of a holistic evolutionary conceptual framework. The relationship between evolution and abiogenesis furnishes profound insights into the nature of science, a much emphasised...
evolution-outreach.biomedcentral.com